Newsletter
Subscribe to our newsletter and receive our best offers!
First visit
Receive your welcome gift for your first order on Wineandco! Value of £12.90 • Code: WELCOME
Do not miss
20£ discount voucher from £150 wine purchase*
Code : CHRISTMAS20
A choice among 800 Châteaux and vineyards and 5000 wines and spirits
Search your wine
Selection of the week !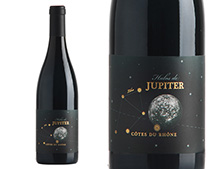 LES HALOS DE JUPITER CÔTES-DU-RHÔNE ROUGE 2014
Rhône Valley | Côtes du Rhône
---
Special offers

Our best sellers

Bin ends

Small prices
---
Do not miss this these Châteaux!
traduire[toutes_nos_appellations]
Reviews of our customers
The 18/08/2016 by Marie-Noëlle C
C'est très intéressant de découvrir les vins et les régions. Mes achats ont tous été très bien sans restriction. Bravo pour votre site.
The 16/08/2016 by Gilles T
Commande un jeudi à 14H, livraison 2 jours après le samedi matin à 9H00.
The 08/08/2016 by Joseph M
très bonnes conditions de livraison, le vin etait parfaitement protégé
The 06/08/2016 by Jean-Luc F
Professionnel donc fiable et réactif
The 05/08/2016 by Nicolas B
tout est vraiment top, de la commande sur le site internet jusqu'à la livraison qui est toujours bien gérée même si un peu longue... mais comme pour le vin, la qualité n'est rarement synonyme de précipitation ;-) Reco +++
The 04/08/2016 by Jean-Pierre P
Bien
The 01/08/2016 by Raymond R
Il est dommage que le transporteur ne prévienne pas de l'heure approximative de la livraison.
The 01/08/2016 by Jacques B
Très bien
The 01/08/2016 by Alain T
J'avais 2 bons d'achat de 40? chacun, il m'a fallu faire 2 commandes de plus de 40? chacune et payer 2 fois les frais de port... Avis moyen je suis donc gentil!
The 01/08/2016 by Francois R
Rien a dire / le mode recherche de crus merterait plus de praticité un peu la centrale. possibiité de rentrer par es cruiteres differents
The 01/08/2016 by Hugo L
Choix de transporteur à revoir. Inflexibilité total et en plus fournit des information incorrect.
The 31/07/2016 by Pauline B
Site riche en référence. Les renseignements sont complets. La livraison est rapide.
The 31/07/2016 by Michèle M
Envoi rapide et soigné !
The 31/07/2016 by Evelyne D
Pratique et rapide
The 31/07/2016 by Jean-Michel L
Transaction parfaite et rapidité dans le traitement et l'envoi de la commande
The 31/07/2016 by Benoit L
site OK
The 30/07/2016 by Frank C
Large choix, site facile d'utilisation.
The 30/07/2016 by Janine B
Bon choix, bons prix, service impeccable
The 30/07/2016 by Roberto B
Les qualités affichées correspondent à la vérité.
The 30/07/2016 by Fabienne P
INTERRESSANT OFFRES VARIEES produits et prix
Wineandco in the press
So is to be discovered on the Domaine, on wineandco.com and very soon in mass marketing and in the cellarmen..

(luxsure.fr 27/03/2013)

This site has a strong reputation and deliver only wines that are in stock. A sure value at the price of the market.

(Le Revenu)

Favorite: the www.wineandco.com site "Very beautiful presentation, simple and direct, with a clear ergonomics. For each region, you select directly the Domaine (only the best one are represented). In spite of this selection, the offer remains large (10 000 references in stock)and the prices competitive.
[...] Strong points: a very rigorous selection (only 15% of the tasted wines) of bottles produced by the best vine growers of' today."

(Marieclaire.fr)

"Alain Brumont is definitely not a man to be sorry for. However, on Sunday at about 6 p.m., the sky seemed to crash down above the head of this winemaker from Madiran and one of his most precious properties: The Château Montus. Hailstones with a diameter of 1.5 cm fell on large parts of the Castelnau-Rivière-Basse and Madiran communes, destroying to a great extent the Chateau's most precious appellation in Gascogne." "

(Jean-Charles Galiacy - Sud-Ouest)

Château CANTEMERLE : Honor to the North"Château Cantemerle (Haut-Médoc 2005 - 39.90euros - Voir) Cantemerle is continuously enlarging the little gateway through which it entered the history of the Grand Bordeaux. This outstanding 2005 finds its noblesse in the delicacy of its structure and silky tannins."

(LesEchos - 16-17/03/2012)

"The Château Soutard, a sumptuous Grand Cru Classé, offers an excellent wine tourism for the whole family." ""It has been entirely refurbished for this purpose with the help of architects and landscape designers. " > More information

(Patrimoinedefrance.fr - 23/01/2012)

"Champagne : Bubbles despite the crisis""A very good distributor on the internet (5000 wines in stock) Wine & Co wwww.wineandco.com"

(L'Express - 14/12/2011)

"Art de vivre – The champagnes""The champagne sale on the internet remains in the hands of general wine merchants like (...) wineandco.com (...)"

(Le Nouvel Economiste - 24/11/2011)

"Wine for tonight or the day after tomorrow""We follow this website with a great interest [...]www.wineandco.com."

(Série Limitée - Les Echos / November 2011)

"Wineandco, European leader of online wine sales""[...] With a turnover of more than 10 million euros for the period of 2010-2011, the website [...] reaches for the first time the leading position. [...] The company counts about 100.000 customers: The most loyal among them order a bottle every three months. Wineandco sells 700.000 bottles per year from its 5000 references"

(Le Monde Novembre 2011)

"Purchase your favourite wines on the internet""[...] Wine and Co with 2500 wines, especially Bordeaux wines for less than 8£, reduced shipping costs and an efficient customer service."

(Le Parisien Octobre 2011)

" Wineandco.com offers [...] great wines and rare spirits [...]. The website also functions as a tool of advice for all wines in stock. It emerged thanks to the shareholders Moët Hennessy and Millésima, European leader of direct mail selling of Grands Crus Classés from Bordeaux."

(Entreprendre Octobre 2011)

" WINEANDCO always on the top of all expectations" ""[...] A very good address! ! [...]The service puts a lot of care into customer requests [...] The fidelity program is the most interesting of all (all accumulated points can be transformed into sales vouchers)"

(La RVF October 2011)

« Some advice to constitute a wine cave… that is worth it! !"Interview with Thierry DESSEAUVE (co-writer of "Guide Bettane & Desseauve des vins de France", La Martinière) "To exploit the growth potential of Bordeaux wines, they should be purchased as en primeur wines. In this case, one should know which intermediary to contact. The easiest way would be to benefit from a negotiator that is a renowned wine merchant like (...) Wineandco (...)"

(La Tribune)

My customer is in his forties, metropolitan, he works at Levallois for an advertisement agency, he spends up to two hours on the website and orders every four months", describes Bernard Le Marois, director of wineando, which contains a file of 100.000 customers and reached a turnover of 10 million euros per year. As a result, the client gains in experience."

(GaultMillau)

"Foires aux vins Notre guide des meilleures affaires""The ten favourites of our jury (...) Wineandco.com - Haut-Médoc 2008 Sociando Mallet, rating: 16/20"

(Capital)

"Wineandco A serious and wide range""Wineandco, one of the most visited site on Internet, starts this 2011 edition with arguments as strong as the previous years: not less than 500 references. Once again, selection is put above all on the Bordeaux wines."

(La RVF)

"Where to buy?""To pay its purchase ex tax two years before receiving the bottles imposes to be careful and to buy to serious wine merchants associated with important groups, like: wineandco.com..."

(Le Monde Magazine)

"The best sites to purchase en primeur""Among tens of sites of en primeur sale, choose those who have direct allocation, that is to say those who have negociated the quantity of cases with the Domaine[...] Wineandco.com, [...] this specialist offers more than 500 wines en primeur 2010[...] The sale is also possible per bottle."

(Capital)
Promotional code to enter on the "Step 1" screen of the basket process in the dedicated field. This special offer is valid until 06/01/2017 (midnight) for any order placed using the codes CHRISTMAS20, CHRISTMAS40 and CHRISTMAS80 while stocks last excluding private sales, en primeurs wines and delivery costs and will not allow to gain loyalty points. This special offer is personal, untransferable and cannot be combined with any other promotional code. Note: The code can be used on several orders. The discount vouchers will be sent to the beneficiaries per email from the 08/01/2017. These vouchers will be valid until the 07/03/2017 (midnight) on the wineandco.com website excluding private sales, en primeurs and delivery costs and will not allow to gain loyalty points. The 20£ discount vouchers will be usable for any order amounting to minimum 50£ The 40£ discount vouchers will be usable for any order amounting to minimum 80£. The 80£ discount vouchers will be usable for any order amounting to minimum 150£.
---
---
Wineandco.com :
Number 1 for wines and champagnes sales on Internet

To propose, advise and deliver to Germany, Austria, Belgium, France, Italy and in the United Kingdom a selection of great wines and rare alcohols. We evaluate and describe each vintage. We guarantee that the wines that are proposed are in stock. We will answer to every question addressed to call-center@wineandco.com

The call center, the offices and the warehouse are situated at quai des Chartrons at Bordeaux. Our teams are composed of highly qualified persons and have a strong oenological culture. Our shareholders are the group of luxury wines and spirits Moët-Hennessy and Millésima, the european leader of internet selling of Bordeaux great wines.